You've seen them on your favorite Danish Instagram girls, paired cleverly with "grandpa" sneakers and puffer coats. You've noticed them in many a street-style round-ups, brushing the tops of calf-height sock boots, heck or layered over a pair of frayed denim. By now, you've likely spotted them in what feels like every store and on every site. And whether you blame it on that widely worn — and even more-widely knocked-off — Vetements dress, or the current fad of returning to ruffly gentility, the floral dress is quickly becoming the 2018 uniform of the fashion set.
You may tell yourself florals are reserved strictly for spring and summer, but the long-sleeved, midi-length, oftentimes ruffled iteration is actually just what we need to get through winter in something — anything! — other than a turtleneck and jeans. And since it will be just as relevant come spring as it is right now, we've compiled a monster list of 100 of the ultimate frocks that'll take you through the season — nay, the year — in style.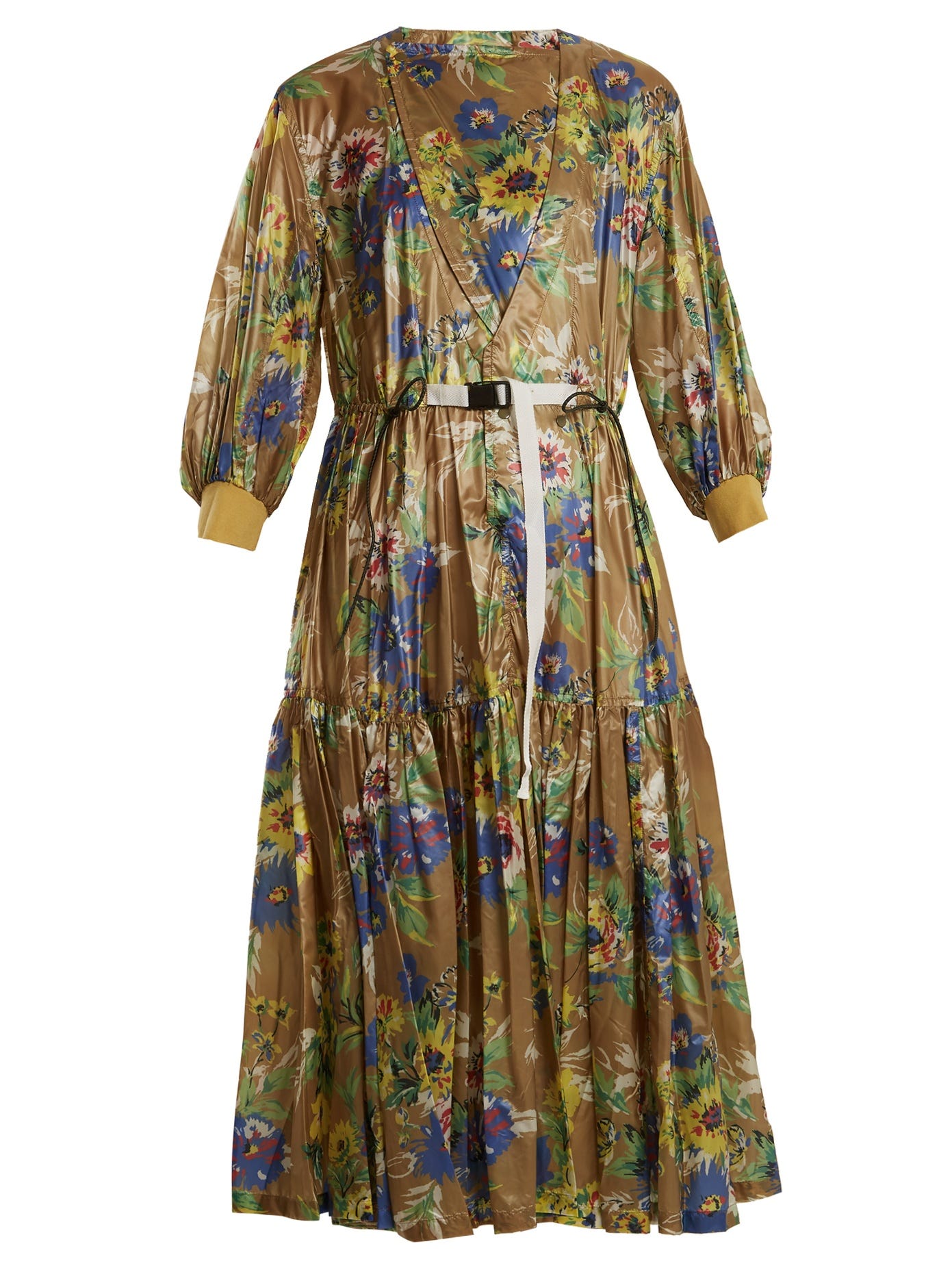 Like what you see? How about some more R29 goodness, right here?
Oh Yes, Disney x Coach Is Back — & This Time, Minnie's The Star
Stock Up Now — These Sold-Out Organic Tees Are Baaack