SUN'S OUT TUMS OUT.
Hi, I'm Kristin. I'm a plus-size lady, and to be honest, the only sheer things I usually like are sunscreen and windshields.
This is not because plus-size ladies do not look great in sheer, oh no. They look amazing!
So I decided to wear sheer clothes — with increasing amounts of sheerness — for a whole week, because trends are for everybody, and last I checked...everybody should include me.
First of all, buying and styling sheer clothes has a few, uh, logistical concerns I had not previously thought of: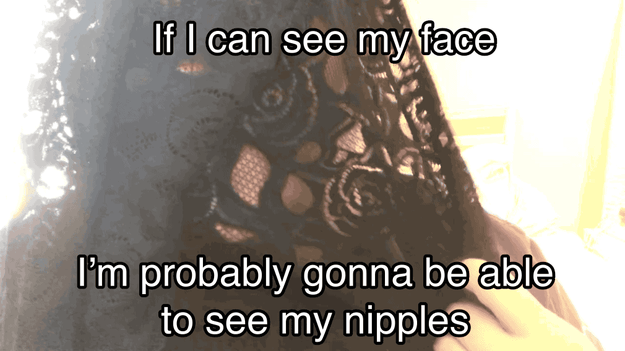 Also, it was a little harder than I thought it'd be to find sheer clothes for plus-size women — I wanted to vary where I bought the stuff but ended up buying clothes from a lot of the same stores, since (at the time when I was shopping) it was actually somewhat difficult to find cute stuff that fit the bill.
BuzzFeed
---